Regular price
Sale price
$39.99 CAD
Unit price
per
Sale
Sold out
This nut-free and school-safe snack tastes like dessert while providing you with a healthy dose of plant-based protein and fibre for a satisfying, convenient, decadent treat.
The lusciously sweet and rich taste of caramel, in a sunflower butter base, will melt in your mouth. It's a delightful fusion of the flavours you'd expect from a tasty dessert, seamlessly blended with the right macros and nutrients.
Notes:
1 box (12 units)
Refrigerated protein balls made with whole food ingredients and flavours inspired by desserts.
Key ingredients: Sunflower butter, dates, pea protein, hemp protein, coconut, and maple syrup.
Macros: per 40g serving (2 pieces) you get 8g of protein, 5g of sugar, and 5g of fibre.
Share
View full details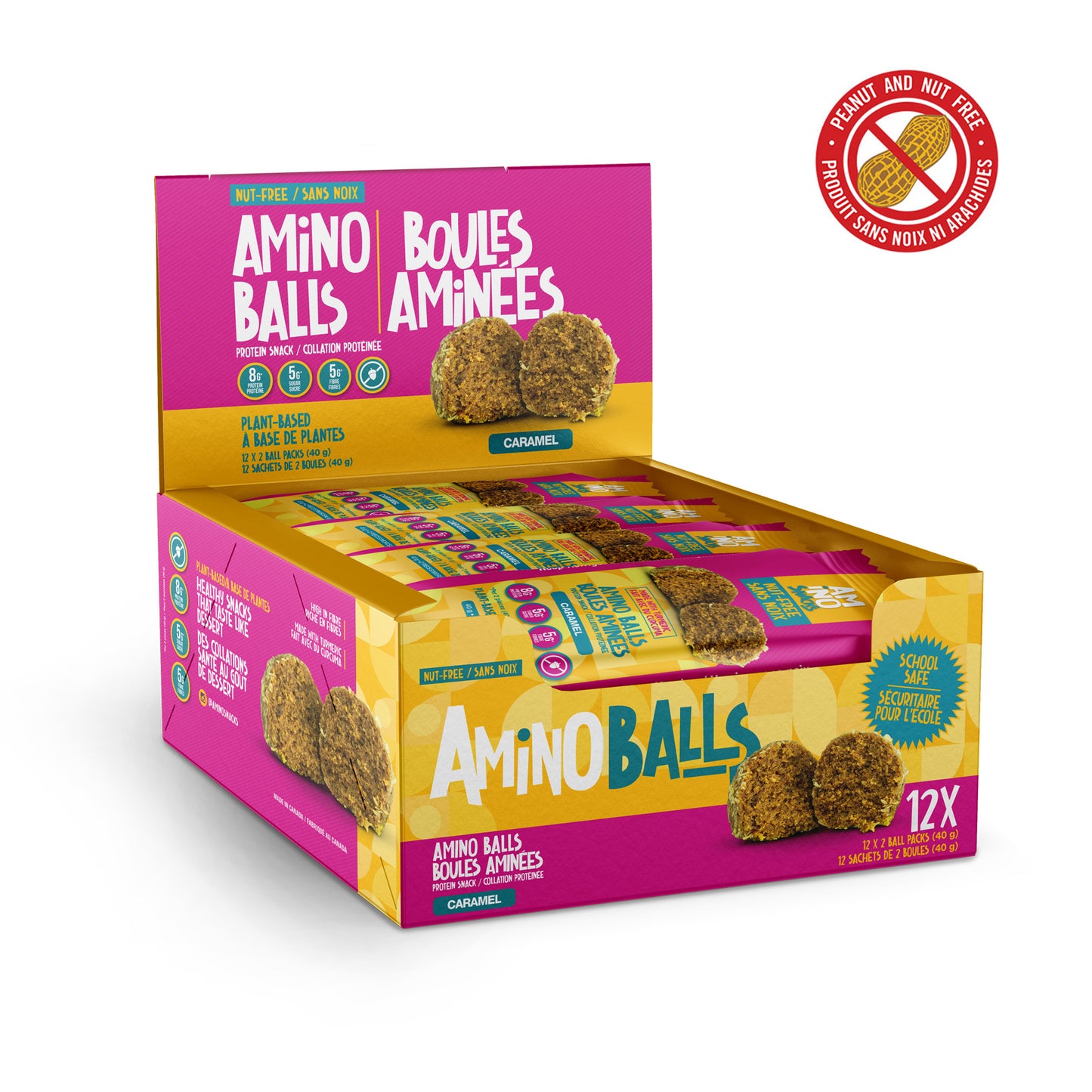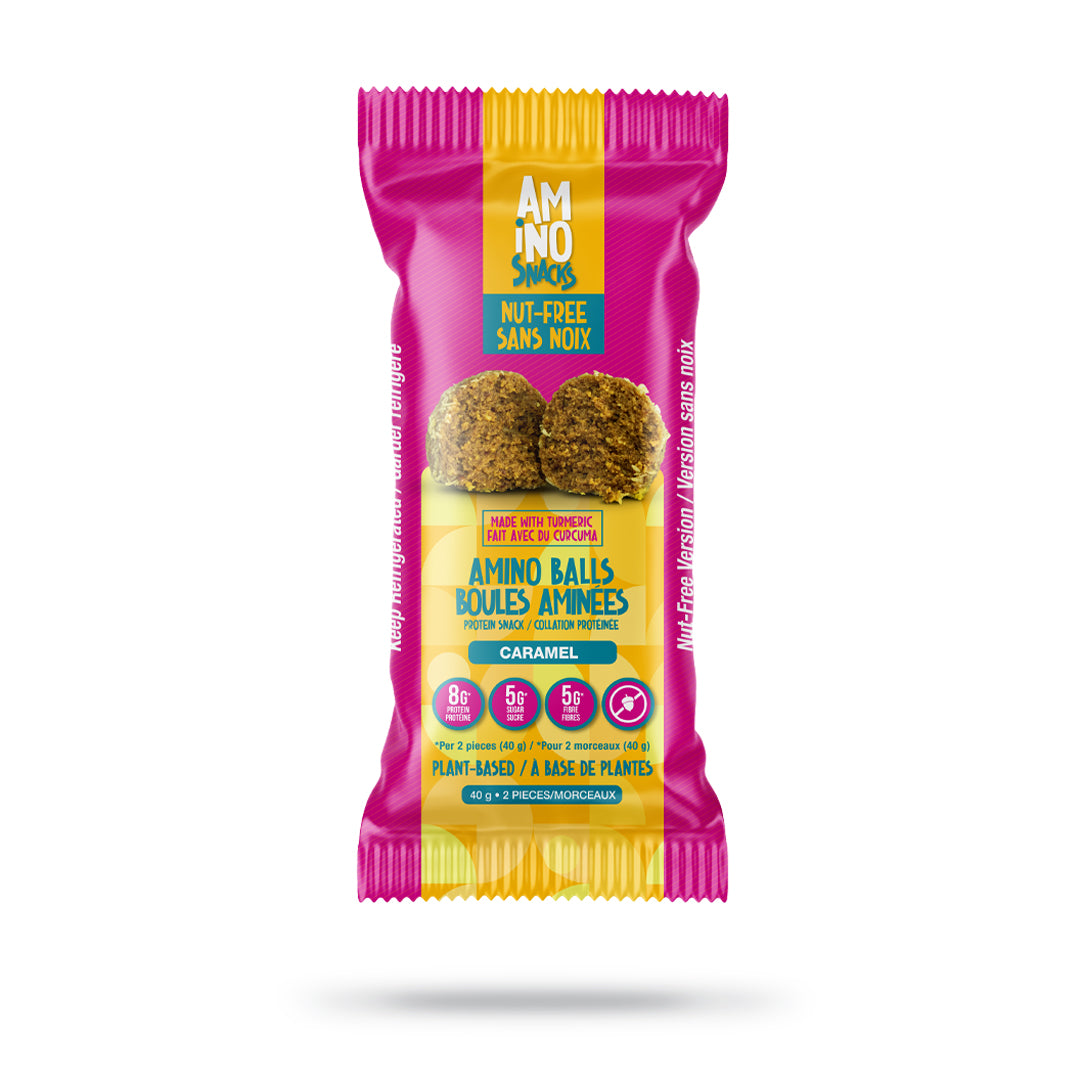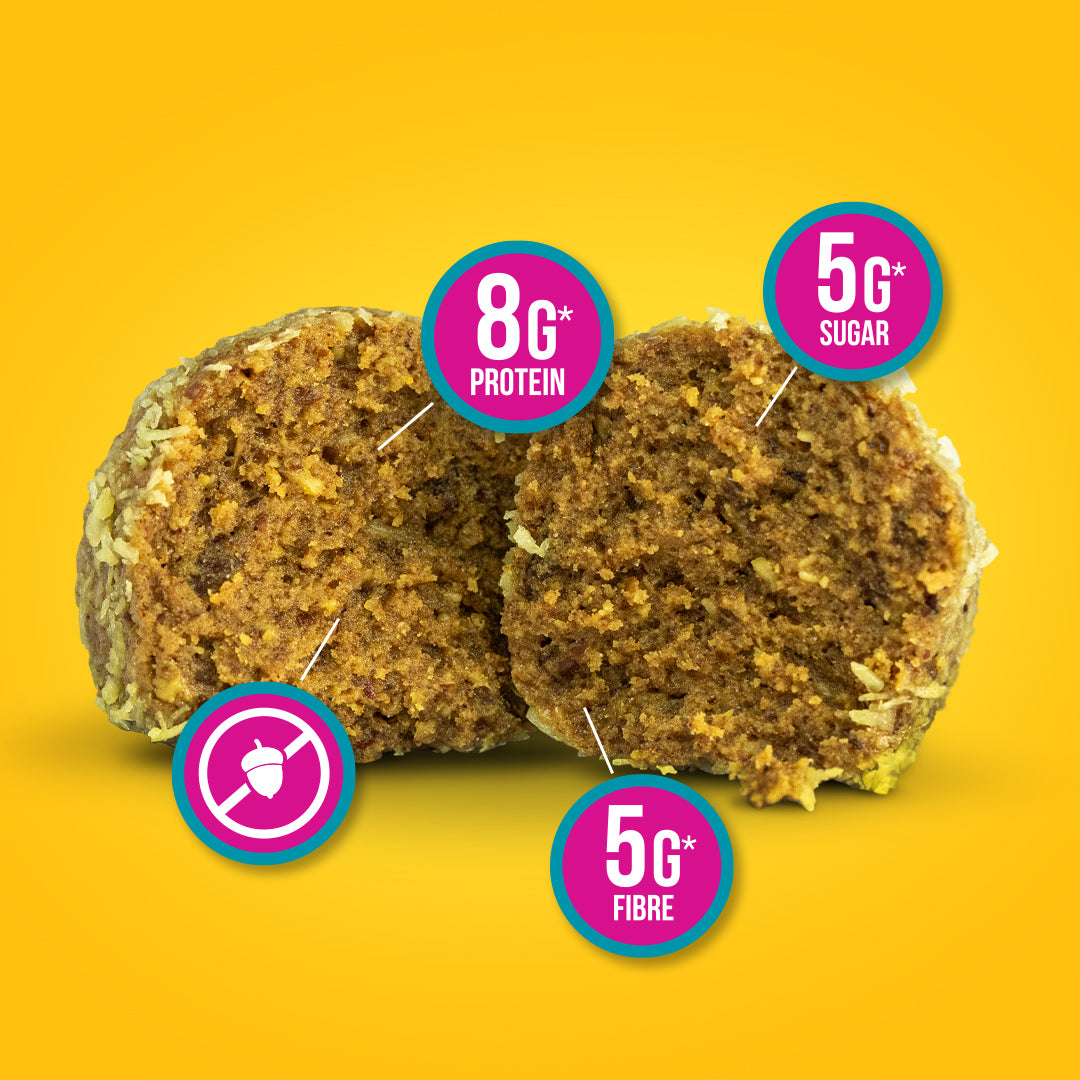 JUST THE RIGHT MACROS AND NUTRIENTS, WITH INCREDIBLE FLAVOUR
Experience the combination of high-quality pea and hemp protein, low-sugar ingredients, fibre-rich coconut, and antioxidant-rich turmeric powder. Per 40g serving (2 pieces), you get 8g of protein, 5g of sugar, and 5g of fibre.
LEARN MORE ABOUT OUR INGREDIENTS
THE BEST BALLS AROUND
Whether you are someone who's always on the go, a busy entrepreneur, or a parent looking for a tasty, healthy snack for your kids, Amino Balls gives you the fuel you need! No bloat, no feeling tired, and satisfaction enough until it's time to eat a full meal.
We call them Amino Balls because they provide traces of all amino acids, which makes them a complete protein.
FOLLOW US ON INSTAGRAM